FINACT's main objective is to be the unified voice for the numerous and diverse Indian community groups in the ACT, as reflected in its slogan Coordination: Cooperation: Collaboration. It acts as a channel of communication between the Indian community and the Governments (Federal, the Territory/State or the Indian Government) on welfare, social and economic matters. FINACT also promotes an awareness about Indians being responsible Australian citizens and to cultivate a feeling of mutual respect through increased social & cultural interaction, sport and recreation.

FINACT celebrates cultural diversity and affirm our respect for everyone who calls Australia home. It has been promoting a sense of belonging for everyone through an annual community harmony day celebrations and active support and participation in multicultural festivals in the ACT and surrounding areas.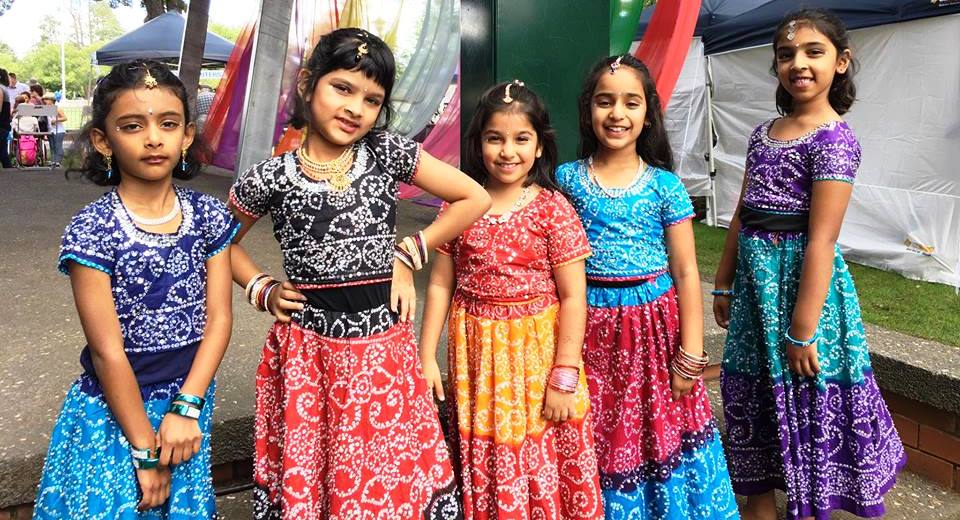 In our neighbourhood, the Queanbeyan-Palerang Regional Council is managing a successful Queanbeyan Multicultural Festival for last 10 years. Festival organising committee were keen to grow the festival and make it more appealing and popular with the wider ethnic communities in the Queanbeyan region. This year for the first time the festival organising committee invited FINACT to get involved in the festival to present Indian cultural events and food stalls to the Queanbeyan community. FINACT accepted the invitation and coordinated with the member associations to present Indian Cultural events.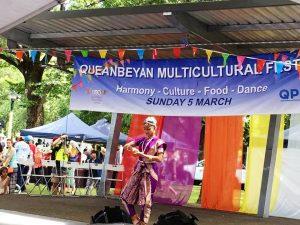 Queanbeyan Multicultural Festival was held this year on Sunday, 5th March from 10am till 4pm. The event involved more than 20 performances by various multicultural groups from ACT and Queanbeyan region. There were about 10 street food stalls and shops providing a real carnival atmosphere for the festival. Weather was excellent and the crowd came out in big numbers to enjoy the festivity.
Troupes from our member associations Canberra Multicultural Artists Association Inc, Rajdhani Marathi Mandal, Gujarat Samaj of ACT, Australian Tamil Cultural Society and Mandir School Music enthusiastically participated in the festival and presented both classical and contemporary Bollywood dances and music. The program was well received and appreciated by audience and festival organisers. Apart from the cultural performances, one of our supporting business group set up a street food stall to feed authentic Indian food to the crowd.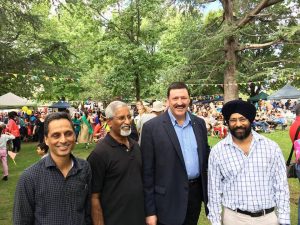 Member of parliament from Queanbeyan Mike Kelly personally thanked and congratulated FINACT for showcasing India in Queanbeyan. The festival organisers want FINACT to be a strong partner of the festival for the future.
FINACT is interested in cultural interactions and discussing with the festival organisers to make it bigger, better and bolder with broader community participation.