Aim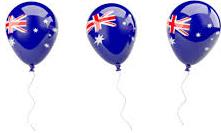 Organising an event for branding of India in Australia emphasising the niche businesses, values, spirituality, culture and communities in the Australian Capital Territory (ACT) by the Federation of Indian Associations of the ACT (FINACT).
---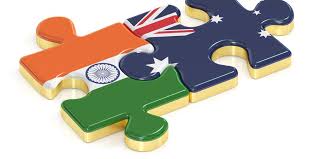 The AusIndia Fair endeavours to present and promote contemporary India in a holistic way. It would raise not only inclusiveness but also bring awareness and branding of India's contribution to the broader Australian society.  The AusIndia Fair event will attract a number of stalls and various attractions from the ACT hinterland and surrounding areas. The event will provide interaction and entertainment for all age groups of the Australian society. The event will enable display of traditional arts and culture, food, tourism, spirituality, and glimpses into the traditional health like Ayurveda.  It will present an opportunity to promote businesses representing several sectors such as education sector, IT sector, fashion design, digital media, handicrafts, renewable energy, tourism, etc. Stage programs will continue showcasing India's diverse and rich heritage through music, poetry, skits, dances etc.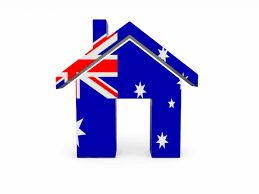 The Aboriginal and Torres Strait Islander group(s) will also be contacted to participate. Special activities for children will be made available such as jumping castle and face-painting.
Given the 2018 AusIndia Fair provided an excellent marketing opportunity for businesses seeking to promote their goods and services, brought all interesting aspects of India on one platform instead of the current piecemeal approach, this event is going to be an excellent opportunity to promote and harness mutual opportunities for India and Australia.
The event will have a stage for performances and addressing the crowd. There will be more than 25 stalls for promoting various states, business information, food and tourism.
Background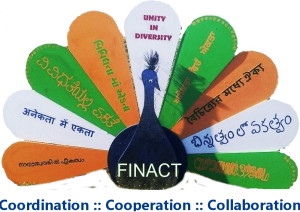 FINACT and its member associations is organising a biggest ever Indian event that promotes a holistic India. Indian associations always organise events with a specific purpose to celebrate festivals, such as Diwali, Holi, Ugadi or participating at other cultural events. This proposed event is to showcase India and its unique opportunities so that wider Australians will better understand India and what India is contributing.
FINACT is an umbrella organisation to coordinate, collaborate and cooperate with Indian diaspora through its member organisations. It provides a collective representation to all levels of Australian Governments and with the High Commission of India. There are twenty five member organisations that represent the India geographically and also work with cultural, religious, spiritual and other groups. FINACT enables member organisations to organise events, and provides networking opportunities for youth, community leaders, students, senior citizens and other ethnic communities in ACT.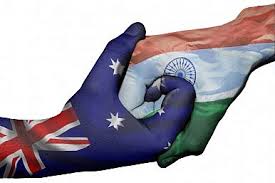 As a pilot FINACT will be organising this event in the ACT with the aim of taking it to other capital cities in Australia in association with its sister organisations in other states/territories. FINACT's intention is to make it a fun-filled, exciting and eagerly anticipated annual event on the local calendar.
FINACT, along with its member organisations will be working together to raise much needed funds to organise this event. There are about 12,000 residents of Indian origin in the ACT hinterland. In addition, there are also residents that have migrated from other countries like Fiji, Singapore, Mauritius, Malaysia, South Africa, New Zealand and United Kingdom etc. The event will also be attended by community and political leaders, and ministers from federal and ACT government. With publicity and promotion we expect to reach all parts of Canberra, Queanbeyan and surrounding areas and expect large numbers from Indian diaspora and broader Australian society to participate and enjoy the event.
AIF 24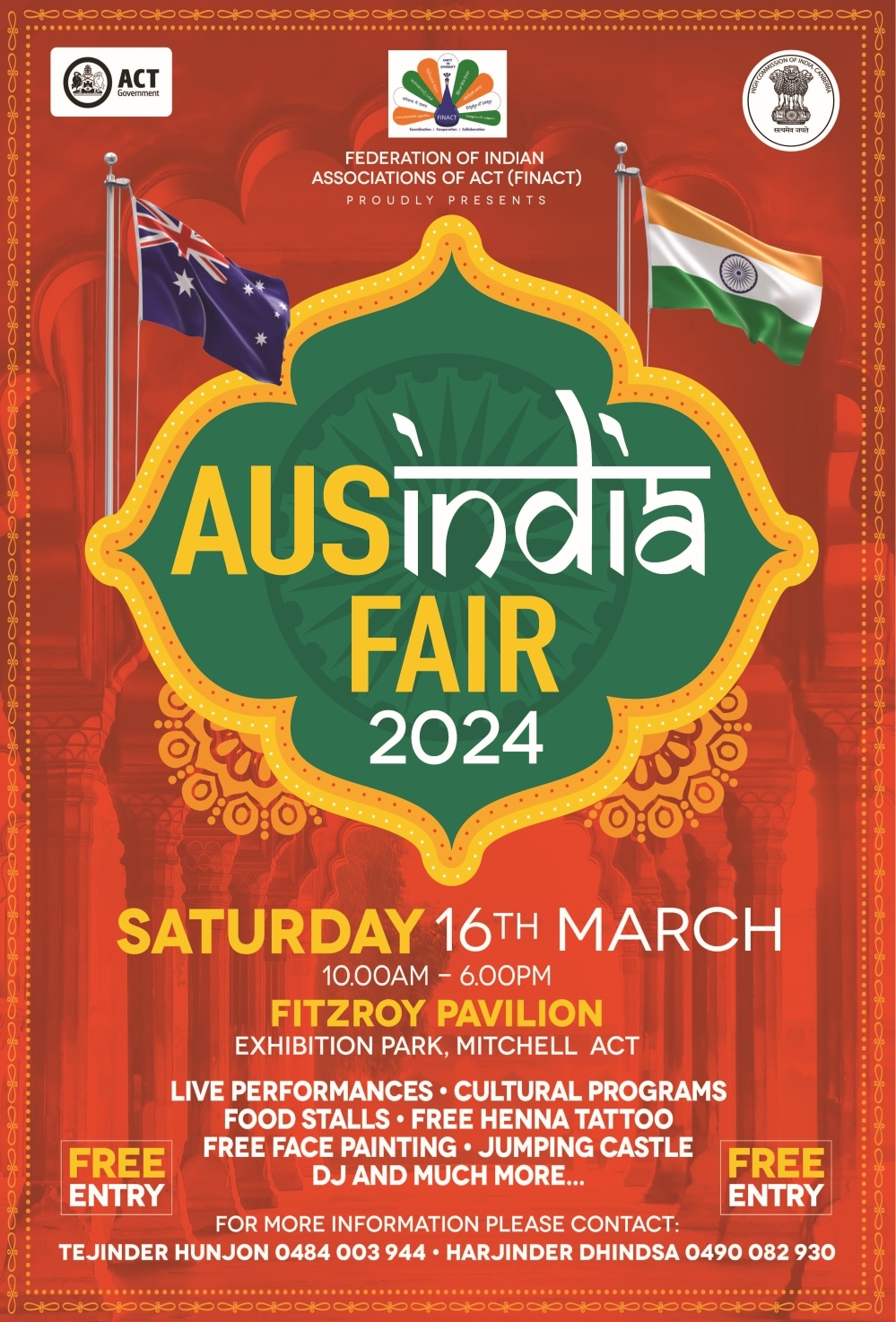 AIF 22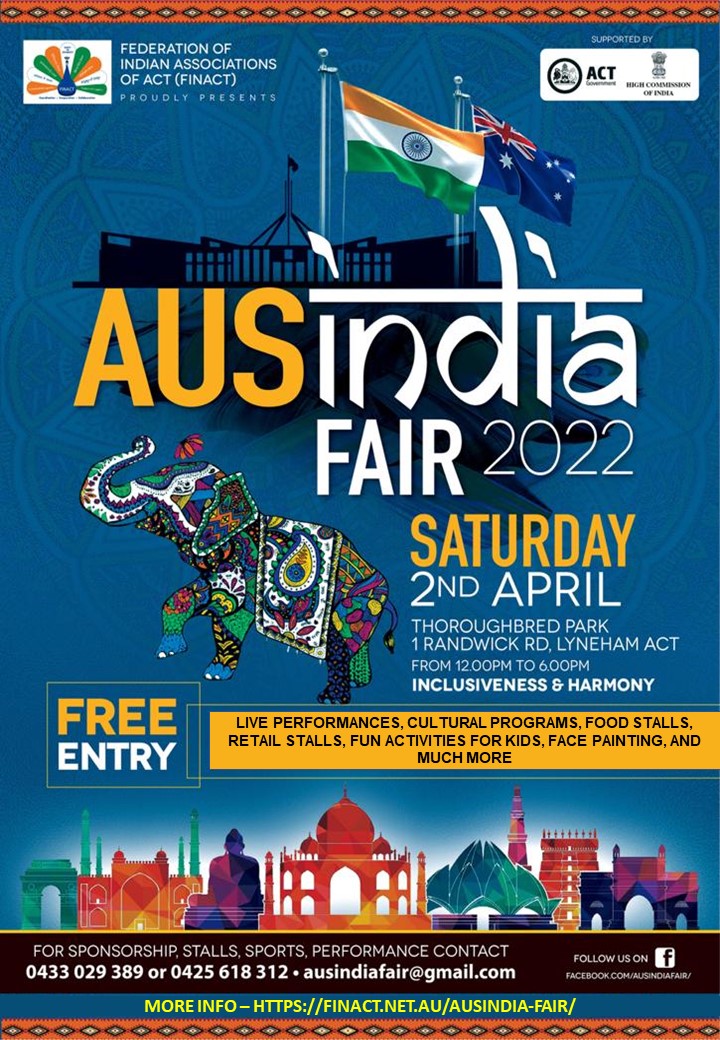 ---
💞 Our Event Sponsors 💞
---
AIF 20
Due to unprecedented circumstances and globbal pandemic, we couldn't hold the AusIndia Fair.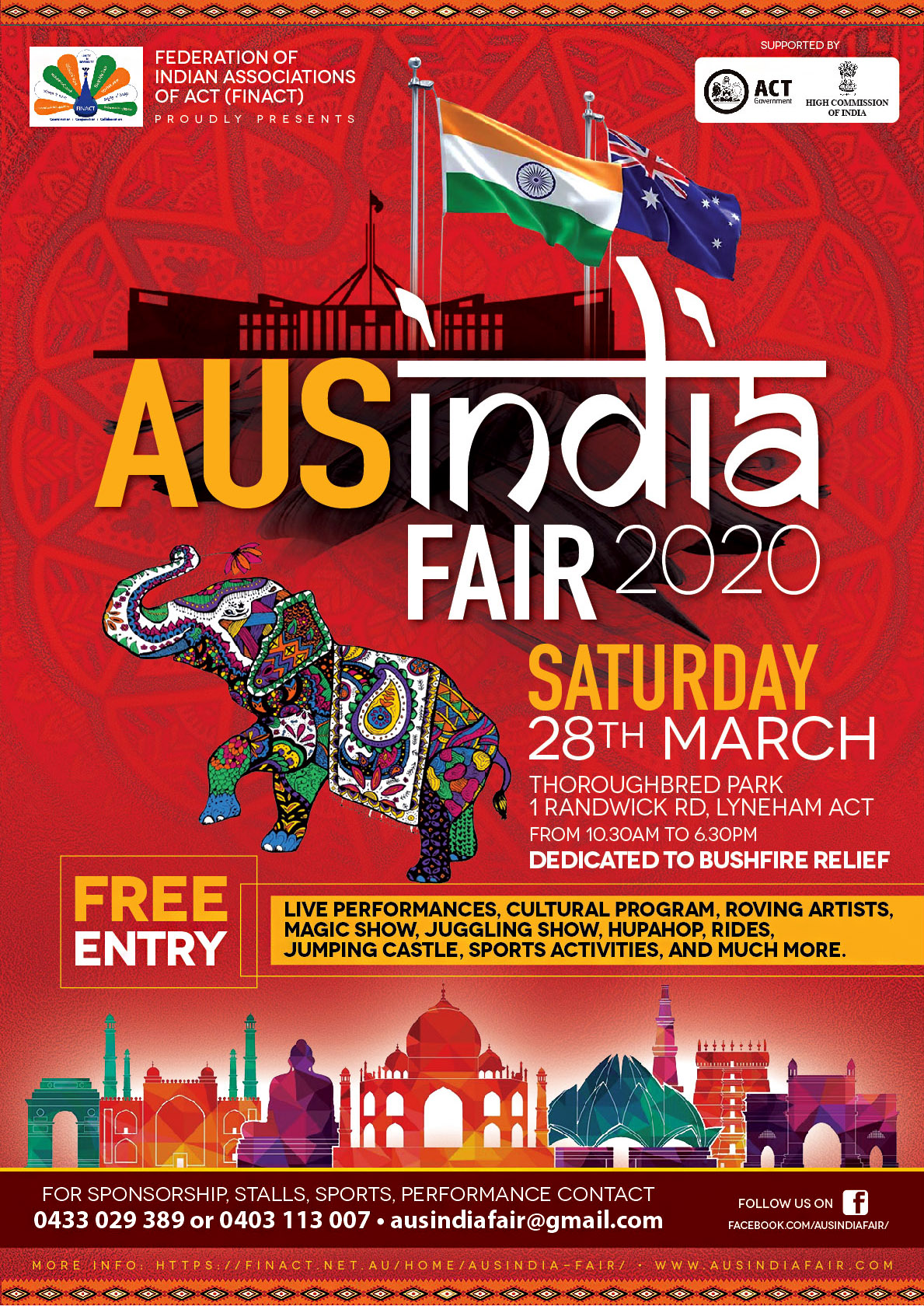 ---
Thank you sponsors and promoters
Contact us at [email protected] for opportunities.
---
AIF 19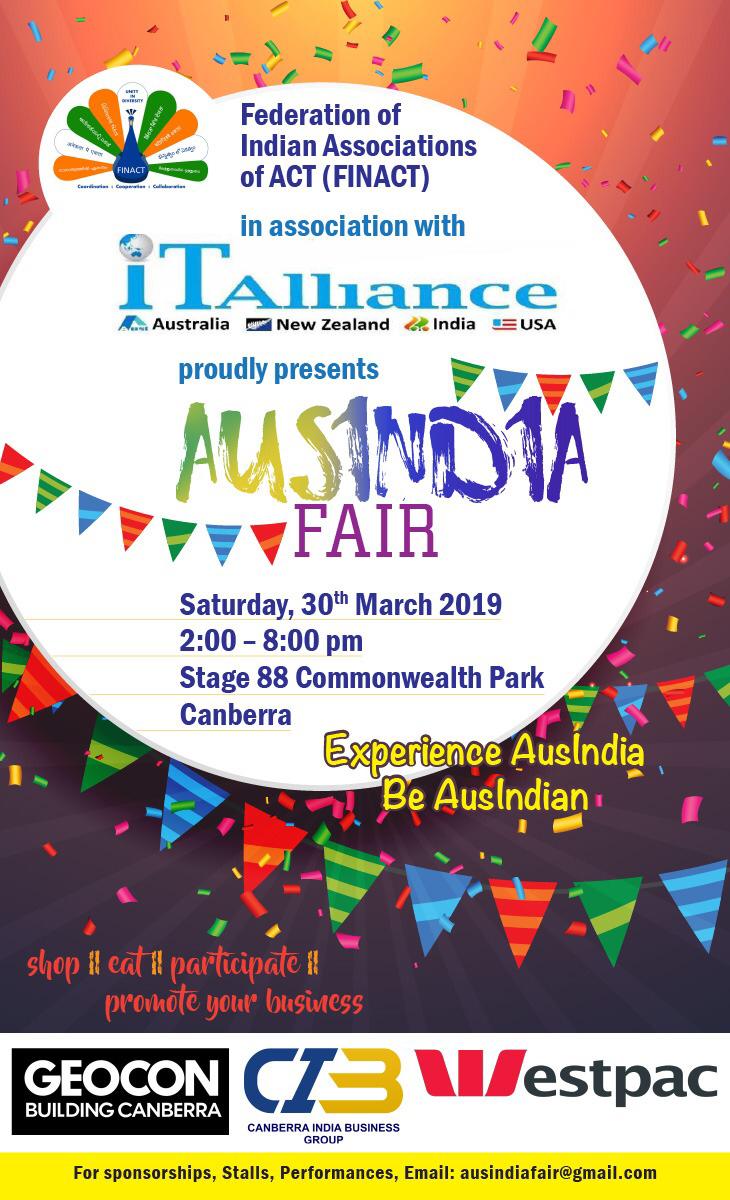 ---
Thank you sponsors and promoters
for the success of AusIndia Fair on Sat 30 March 2019 at Stage 88, Commonwealth Park.
Contact us at [email protected] for opportunities.
The Indian community is mostly of skilled migrants and contributing to the Australian economy on the day one of their arrival and proactively contributing in the nation development. The event was held on Saturday, 30 March 2019 at Stage 88 in the Commonwealth Park of ACT.
More details about the celebrations will be provided through several communication channels.
For promotion, sponsorship or any other information please contact any of the following:
Dr Sunita Dhindsa (0403 113 007)
Dr Krishna Nadimpalli (0499 199 910)
Dr Harjinder Dhindsa (0490 082 930)
Mr Rattesh Gumber (0433 029 389)
Mr Amardeep Singh (0403 588 352)
Mr Naninder Khatra (0411 239 077)
Mr Prakash Mehta (0418 800 753)
Mr Iqbal Deol (0402 924 301)
AIF 2018

The AusIndia Fair will promote India and its core values in Australia.
The first AusIndia Fair was organised on 24 March 2018 at Stage 88 in the Commonwealth Park from 11.00am to 5.00pm.
The Commonwealth Park is a well known ACT icon, a central location where Floriade (annual four week flower festival with thousands of local, national and international visitors) is held every year. Entry was free for everyone.
---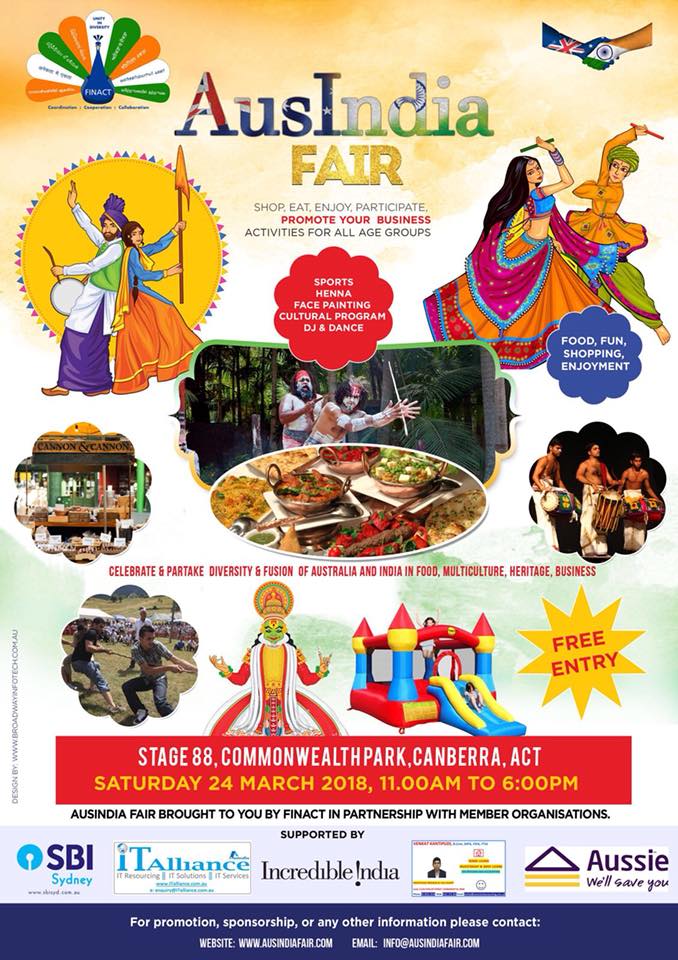 ---
Thank you sponsors and promoters
for the success of AusIndia Fair on Sat 24 March 2018 at Stage 88, Commonwealth Park.
Contact us at [email protected] for opportunities.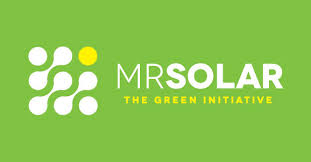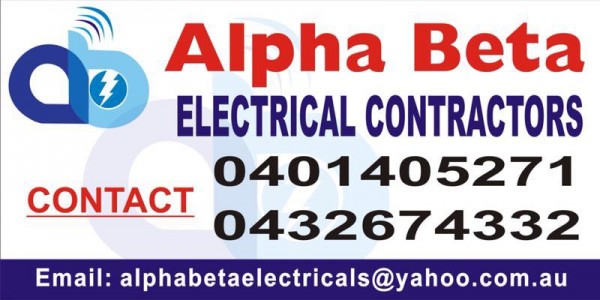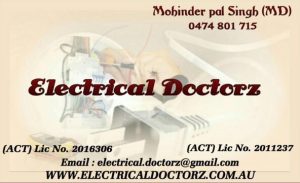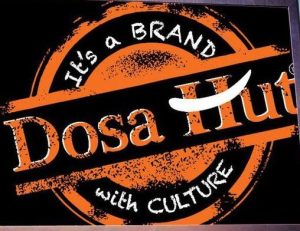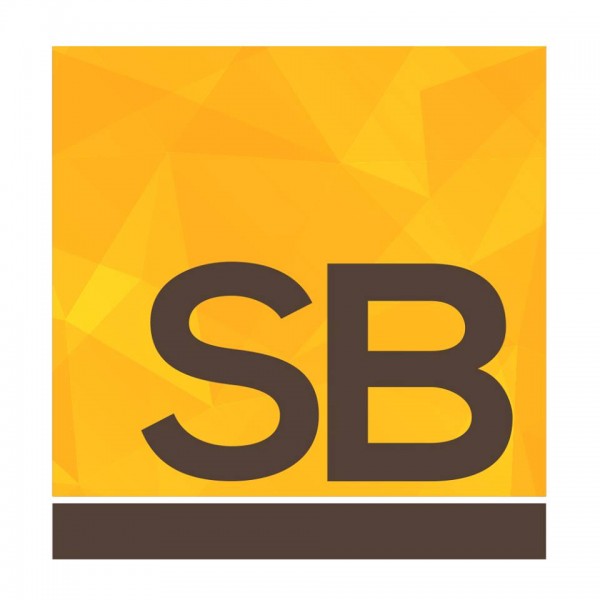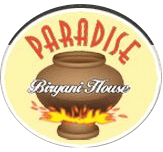 ---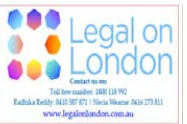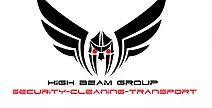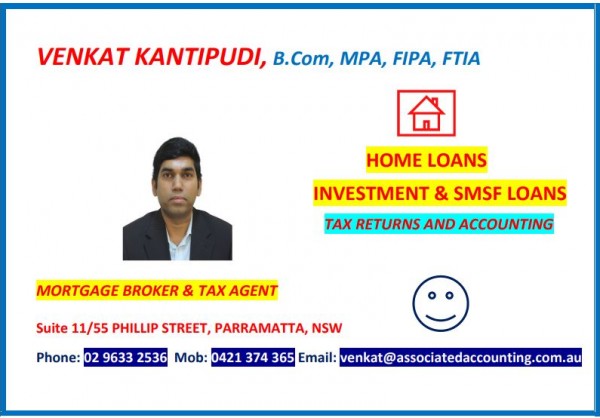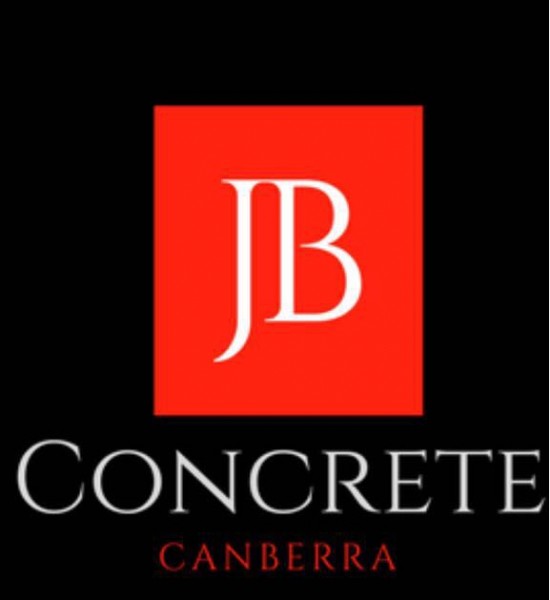 Publicity & Promotions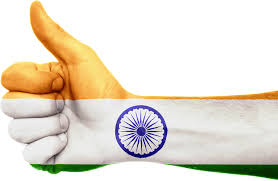 The AusIndia Fair is advertised in the local newspapers, community newspapers in Sydney and Melbourne, Yupp TV, SBS, ABC, FINACT and community newsletters, through social media and letterboxing.
Sponsorship packages is available for local businesses and families, and for the generous contribution, they will be officially recognised as supporters of AusIndia Fair.
Outcomes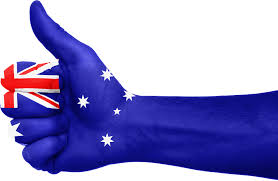 Opportunity to showcase and promote Australia & India to create interest/opportunities for interacting with and visiting India.
Enhanced awareness in the Australian society of India's strengths and its values such as its rich heritage; secularism; democracy; spirituality; family cohesiveness; diversity in culture, clothing, and food; and natural and diverse regional beauty from north to south and east to west.
Improved understanding of upcoming opportunities and innovations for mutual benefit of both countries.
Increased awareness of Indian communities and their inclusiveness in wider Australian society.
Better societal integration of first generation Indians, including students with Australia.
Canberra Punjabi Sports and Cultural Association has initiated this concept and supporting FINACT to coordinate the event. The FINACT Executives is working on the AusIndia Fair initiative for the first time in 2018 in Canberra. The celebrations reflect the diversity and inclusiveness of Indian communities in Australia.
More details about the celebrations will be provided through several communication channels.
For promotion, sponsorship or any other information please contact any of the following:
Dr Sunita Dhindsa (0403 113 007)
Dr Krishna Nadimpalli (0499 199 910)
Dr Harjinder Dhindsa (0490 082 930)
Mr Rattesh Gumber (0433 029 389)
Mr Amardeep Singh (0403 588 352)
Website: www.ausindiafair.com
Email: [email protected]