President
Dr Harjinder Dhindsa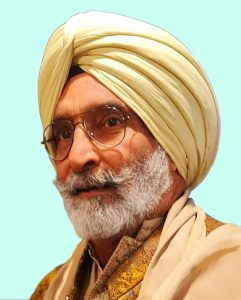 Representative – Canberra Punjabi Sports and Cultural Association (CPSCA)  
Dr Harjinder Singh Dhindsa is a strong advocate of oneness, acceptance (not tolerance), harmony and inclusiveness. Dr Dhindsa has been involved in community service in Australia from 1991 and is a member, founder member, patron and life member of various community organisations and has held various positions. He believes in empowering multiculturalism and embracing and celebrating diversity.
Dr Dhindsa is associated with FINACT since 2014 and has worked with all the committees since then to make FINACT a responsible and representative voice of the Indian diaspora in the ACT. Dr Dhindsa initiated the concept of an inclusive event which developed into the signature event of FINACT, the AusIndia Fair, and he has been actively involved in organising all the AusIndia Fairs pre-COVID.
With a PhD in Plant Pathology from the Punjab Agricultural University, Dr Dhindsa also completed a Graduate Diploma in Information Technology from the Canberra University. After working for more than 22 years in the Australian Public Service, Dr Dhindsa retired in 2019 .
Vice President
Mr Roshan Menon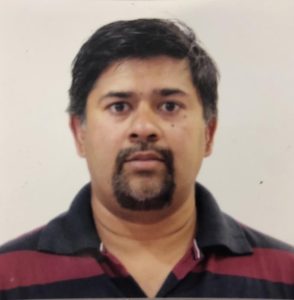 Representative – Canberra Malayalees Association (CMA) 
Roshan Menon is an IT Consultant by profession. He is a dedicated and committed community worker and is associated with many organisations and multicultural groups.
He is one of the founding members and an active member of the Canberra Malayalees Association, which is one of the biggest associations in Canberra. He is the current president of Canberra Ayyappa Samajam, a Hindu religious group promoting unity and culture.
He believes in promoting and integrating Indian culture in Australia. He is also associated with many other social and charitable organisations, such as Canberra Hindu Mandir(CHM), Chinmaya Mission-Canberra.
He has also undergone professional studies in Counselling and has been working with Young people and families in managing Mental health, and social issues and is passionate and keen to promote awareness of Mental Health and the importance of managing Mental health in the community.    
Secretary
Mrs Priyanka Mishra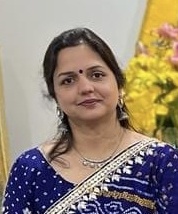 Representative – Bihar Jharkhand Sabha of Australia & New Zealand (BJSM)
Secretary & Treasurer & Cultural Co-ordinator – Albury Wodonga Indian Association (2012-2020)
Committee Member – Gateway Health Wodonga – Project for Health & Wellbeing of Women from Ethnic Community
Priyanka is born and brought up in the state of Bihar, India. She moved to Australia in 2009. She has been associated with AWIAA, Albury Wodonga in organising many community events, acting in different positions in co-ordination with local councils. She is passionate about working for Women's health and wellbeing and have been part of few committees. 
After living in Albury (NSW) moved to Canberra in 2022 to work in APS. She likes gardening, cook for my family, and meet new people. She looks forward to work for the Indian community and their welfare in Canberra now.
Treasurer
Mr Vaibhav Mathur
Representative – Rajasthani Samaj of Canberra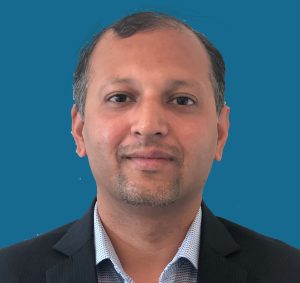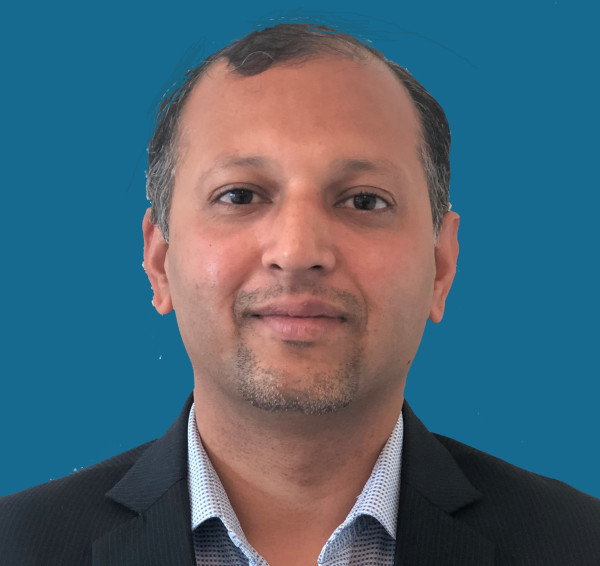 Vaibhav is an Engineer from the prestigious Delhi College of Engineering, and an MBA from the Management Development Institute, MDI-Gurgaon.
Ever since his school and college days, he has been involved in Community & Student leadership roles. He was elected Sports Secretary in School, then went on to become the Hostel President, Chief Editor of the College Newsletter and Captain of the Football & Volleyball teams in DCE. He was also elected as the Sports & Cultural Secretary in MDI.
Vaibhav has been working in IT Sales since 2007, and worked across organizations like Oracle, IBM and currently working with SAP. As part of SAP, he moved to Canberra, Australia in 2018.
Even as part of his work, he carries out several cultural activities and promotes diversity and inclusion in the workplace. He sits on the Canberra Branch Committee, SAP ANZ's Cultural & Diversity Group, has represented SAP at the Great Place to Work forum, helped roll out the Neuroscience of Unconscious Bias program amongst others.
He has been a part of the Canberra community since 2018 and even though being a fairly recent migrant to the country with a young family and a busy work life, he has been quite active in the community. Due to his passion for sports, he likes to promote and encourage young children from the community to join sporting activities. He is also a regular at temples and religious and cultural events in the city. Being a stoic nationalist, he has also probably not missed a Republic Day or Independence Day function organized by the High Commission of India.
He represents the Rajasthan Samaj of Australia and has been the Treasurer of FINACT for the 2022-23 year. He has been re-elected as the Treasurer for the 2023-24 year as well and will continue to do his best to perform his duties as part of FINACT and as a conscientious member of the Indian community in Australia.
Public Officer
Mr Praneeth Galla
Representative –  India Australia Association for Health and Well-being (HAWAII)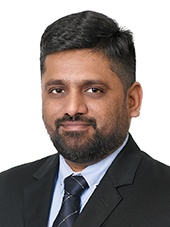 Praneeth Galla hails from the Telugu states of Andhra Pradesh and Telangana having spent majority of his time in Hyderabad. He is a Human Resources professional that has worked with several internationally reputed organisations in India and in Australia. Ever since he moved to Australia in 2017, he has worked with several community organisations in various capacities. Praneeth is passionate about volunteering and community service works plays an active role in community activities.
Having worked in community services, health and Indigenous services organisations in Australia, he understands the matters impacting the community and the importance of supporting the communities and the individuals in need. He strongly believes in the "Vasudhaiva Kutumbakam" (the World is One Family) and thus believes in cooperation and inclusiveness across communities and cultures.
Praneeth was previously associated with the Telugu Association of Canberra and has previously served as the Secretary and the Community Coordinator of FINACT. Praneeth has further been associated with ACT Region Crimestoppers as one of the Board Directors and with the Canberra City and Suburban Cricket Association as the Records Secretary.
Praneeth works for one of the Consulting firms in Canberra. He likes cooking, photography and participating in spiritual activities. Praneeth intends to support the Indian diaspora in the ACT and in Australia in every way possible through FINACT.
Coordinators
Entertainment and Cultural Programs
Ms Viji Santosh

Representative: Karanataka Association of Canberra
Viji moved to Canberra in 2018. Has been active member of KAC from 2018. Currently working in Canberra Grammar School.
Outside work, she has a small family and loves spending time with them and friends.
---
Community Services
Mr Venkat Reddy Gunreddy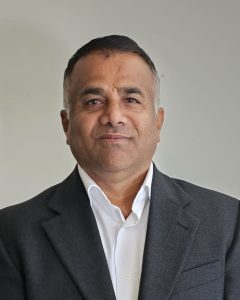 Representative –  Canberra Telugu League (CTL)                 
Mr Venkat Reddy Gunreddy had been a Telugu Community Radio Broadcaster on CMS FM 91.1 since 2018 hosting Telugu Tharangini Program every Wednesday Nights from 8 PM – 9 PM which he takes great pride in hosting and his audience reach is across the globe through his social media networks.
Mr Venkat worked as the President of the Telugu Association of Canberra during 2015-16 and been in the EC for 3 years which gave him an opportunity not only to serve the community but to learn organisational skills in hosting events like TAC Ugadhi Annual Festival, Cricket tournament and several events.
He had been a General Secretary for Canberra Telugu League, the Prestigious Telugu Community Cricket Tournament being organised in Canberra since 2019. He had been a patron of FINACT since it's inception offering my volunteering and Radio Commentary skills at FINACT T20 Tournament.
Mr Venkat had been living in Canberra since 2003 and very well known within the Australian Indian Community through his networking skills which he enjoys fully meeting new people thus developing friendships which lay a significant step forward in bringing communities together and establish a nice platform for growth and development.
He brings a decade of community service experience, highly energetic, good organisational, communication skills in 4 different languages, Radio Broadcasting experience and most importantly easy going approach and optimistic about the opportunity to serve FINACT to the best of his abilities.
---
AusIndia Fair
Mr Tejinder Hunjon
Representative –  Mehak Punjab Di Radio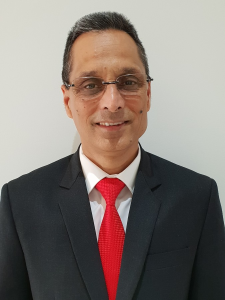 Terry Hunjon migrated to Queanbeyan from Sydney in 2004, and since 2006 has actively supported multicultural activities of various community associations within ACT, helping and supporting their functions, including participation in National Multicultural Festival which is held each year in Canberra ACT.
Terry is President of the Canberra Multicultural Artists Association (CMCAA) Inc. He is a strong supporter and promoter of Multiculturalism, local artists and children artists from ACT local communities. Promotion of this vision was the key reason behind inception of CMCAA Inc in 2006. Terry is a musical enthusiast and promotes his musical interests through formation of an informal singing group of about twenty five families who meet once every month and hold singing events. They also conduct formal musical functions under banner of CMCAA Inc, and also by collaborating with other associations within ACT region. Terry also know how to play harmonium and key board and he has sang spiritual Shabad/Kirtan in Sikh temple in Sydney and Canberra and other Sikh functions.
Terry is a qualified Electrical/Electronics engineer and works as National Quality Director in private sector. He is a strategic leader and strongly believes in flawless execution, and target oriented delivery. Terry is a strategic thinker, focussed leader, team player, with excellent organisational skills and attention to detail. He is highly skilled and experienced in all facets of Quality Assurance.
---
Chetna
Dr Pravati Panigrahi, MD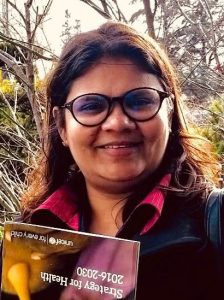 Representative – Pink Umbrella International   
Vice President of ORIOZ (Orioz Inc., 2016-2019)
Dr Pravati Panigrahi is a dedicated medical professional interested in employing innovative approaches to prevent domestic violence amongst immigrant communities and addressing mental health stigma as a public health issue.
Her journey is adorned with additional postgraduate human rights and domestic violence qualifications . She is the founder of Pink Umbrella International (PUI), which is a testament to her dedication to addressing the endemic issues of domestic violence. A passionate culture lover, she is also the founder of Folk-O-Art, a social initiative supporting underprivileged ethnic artists from across the globe. She served as Vice President of ORIOZ (Orioz Inc., 2016-2019), actively contributing to various community initiatives. Her consistent advocacy and leadership have made a massive impact at local and global levels by addressing health, human rights and social justice.
Representatives
Women Representative
Prof (Dr) Dipti Talakaulikar
Representative – Gujarati Samaj of ACT    
Professor Dipti Talaulikar is a clinical haematologist at Canberra Health Services and Australian National University. She is the program lead for "The Link" (
https://medicalschool.anu.edu.au/connect/link
) and a passionate advocate for gender equality, diversity and inclusion. 
She was nominated as ACT woman of the year in 2023, and inducted into the ACT women's honour roll. 
---
Senior Citizens Representative
Mr Vijay Kumar Puri
Representative – Indian Senior Citizens Association  
Shri Vijay Puri has managed India Australia Association of Canberra as President and organised Indian festivals during this responsibility. This gave him enough knowledge of the pulse of the multicultural communities.
He took over and still continues as President of Indian Senior Citizens of ACT and has enough knowledge of the requirements of the Seniors community. He has arranged various speakers to talk and guide the seniors concerning their mental Health, Dementia and the rules and regulations to avail the facilities provided by the Federal and the ACT Government for aged care.
Last but not least he serves as Justice of Peace for the multicultural Community in Canberra and feels he can serve their interest better if he is part of the Multicultural forum to help the ACT Government to guide with the needs of the multicultural community and help the forum to take care of what is needed by multicultural communities to make the annual festival a big success.  
---
Youth Representatives
Ms Brinda Murlikrishna
Representative – Indian Students Association (ANU)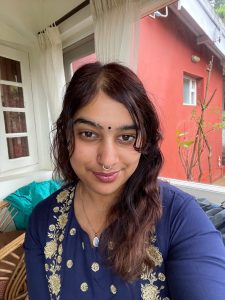 Ms Brinda Murlikrishna is in 3rd year of Bachelor of Computing Degree at the Australian National Uinversity. She is also working as a web developer for the Australian Government, alongside her studies. 
Brinda, born in Bangalore, India speaks Tamil, Kannada and a little bit of Hindi. She grew up in Adelaide and moved to Canberra to pursue her tertiary education. She has been dancing and singing since moving to Canberra and has taken a leadership role in several committees in Canberra, not limited to ANU Dance Club, INSA, ATCS and CALD (Culturally and Linguistically Diverse Network).  
She is currently the secretary of the Indian Students Association at the ANU (INSA), and the Cultural and Performance Coordinator for ATCS (Australian Tamil Cultural Society). She has organised dance performances for events hosted by the above societies and enjoys as a dancer herself, further she is looking forward to bringing some colours to future FINACT events. 
She feels honoured to have been selected to represent FINACT as the Youth Representative for the ANU (Australian National University) and is excited for an event-filled and exhilarating semester ahead.  
---
Mr Vishwajith Selvaraj
Representative – University of Canberra Indian Association    
Viswajith Selvaraj is from Kerala, India. At the University of Canberra, he is pursuing a master's degree in Business Informatics and data science.Through club events, he has demonstrated his interest in extracurricular pursuits such as organizing events and cultural festivals in Canberra.
He volunteered for FINACT in the past and currently active as the Vice President for UCIA. He enjoys networking and public speaking. Vishwajit's goal with the help of FINACT is to unite all the Indian communities and provide outstanding support to all foreign students who come to Australia to pursue their academic interests.
---
Past President
Dr Shanti Swarup Reddy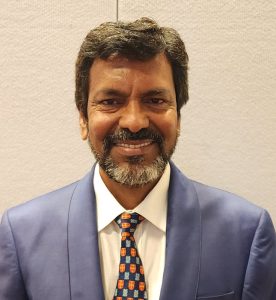 Representative – ACT Telangana Association
Vice President (FINACT) – 2019-20  
Dr Reddy served as the Vice President (FINACT) during 2019-20, President of ACT Telangana Association (ACTTA) from 2016 to 2019, Adviser to the ACTTA Executive Committee and  Member of AusIndia Organising Committee (2019 ).
Dr Reddy is a keen gardener, amateur astronomer and senior public servant, who has been a resident of Canberra for more than two decades. He is a passionate advocate of multicultural Australia and has been actively promoting multiculturalism through various community events over the last decade.
Prior to moving to Australia, Dr Reddy worked as a scientist at the Indian Space Research Organisation (ISRO). Dr Reddy is also a recipient of National Mineral Award (Govt of India) and Fulbright Scholarship at Purdue University (USA).  
---
MEMBER ASSOCIATIONS
FINACT appreciates and supports activities and initiatives of member associations. You may wish to click on the logo to visit their websites.