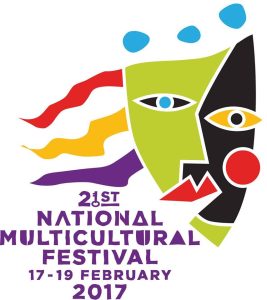 FINACT and member associations in the National Multicultural Festival 2017 starting Friday 17 February
# FINACT is allocated stall B46 on Sunday 19 February. We will be showcasing the diverse Indian Culture and also serving as an information hub for all Indian performances at the festival.
# ACT Telangana Association will be running a food stall at F48-49 on Fri 16, Sat 18 and Sun 19 February.
# Australian Tamil Cultural Society of ACT will stage a medley of popular songs and dance from Indian films within Indian in The City (IITC) between 8-8.30PM on 18 Feb 2017.
# Bengali Cultural Association (Canberra) Incorporated Bengali food stall at Bunda St – Stall A30 on Saturday 18 February.
# Canberra Hindu Mandir is holding a food stall on 18 February 2017 at the Canberra multicultural festival. we are selling food to raise funds for the proposed temple in Gungahlin. They will sell vegetarian food. the stall number is H1 and H2 and it's is at the corner of Genge Street and Budda street in City.
# Canberra Punjabi Sports and Cultural Association holding an information stall at Sport Asean Village – Stall C1 on Sunday 19 February.
# Canberra Sikh Association has booked a stall for Sat 18 February at National Multicultural Festival Canberra City (Civic Square).
CSA volunteers will be distributing free water and soft drinks to the visitors of National Multicultural Festival and also handing over the literature of Sikhism detailing Sikh identity and ideology at Stall H50-51.
In addition to this, Gatkaa (Sikh Martial arts) will be presented on Saturday 18 February 2017 at 5:00PM on 'India in City' stage.
# Integrated Cultures ACT Inc. and Integrated Women's Network
Cultural performances on Saturday 18 February 2017 from 8.15 pm on Stage 6; and on Sunday 19 February 2017 from 11.30 am on Stage 6 also having a stall Asean Village – Stall C10.
# OriOz Canberra Please join us and enjoy the performance of our young stars at Stage 6 at 8:45pm on Saturday 18 February 2017 . Special performance by Maharshi Raval and group from Sydney. Supported by Living Bliss.
See you all at the National Multicultural Festival in Canberra, Australian Capital Territory.