As another year passes and we begin to move into 2017, it is with great pleasure that I convey my personal greetings on behalf of the Federation of Indian Associations of ACT (FINACT) to each of you.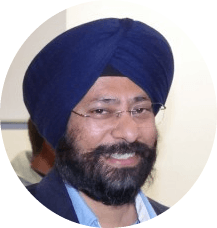 The FINACT and the community will look back with satisfaction on 2016, as a year of great progress and achievements. As mentioned in my previous address FINACT has been able to forge greater partnerships to connect and promote community interests and its ethos in 2016. Being the single largest representative body representing 26 different community associations FINACT won more support and respect in the wider socio-cultural and political arena by raising high the banner of coordination, cooperation and collaboration.
I would like to thank you for being with us throughout 2016 and I would like to take this opportunity to wish you and your families wellbeing, happiness and prosperity.
HAPPY NEW YEAR
Amardeep Singh
President