Greetings from the new FINACT Team.
It was heartening to see that despite technological challenges we had good participation from members at the AGM on 25 July 2020 and the new EC for 2020-21 was elected unanimously.
The elected FINACT Executive Committee members had a meeting on 1 August 2020 at which we co-opted members to FINACT Executive.
The 2020-21 FINACT Team is given below:
President: Dr Sunita S Dhindsa (Canberra Punjabi Sports and Cultural Association)
Vice-President: Mr Divi Chittibabu (Indian Australian Association of Health and Well Being)
Secretary: Mr Ajmal PN (Canberra Malayalee Association)
Treasurer: Mrs Ragini Santhanam (Mandir School of Music)
Public Relations Officer: Ravi Krishnamurthy (Australian Tamil Cultural Society of ACT)
Community Coordinator: Mrs Sejal Kamlesh Kumar Patel (Gujarati Samaj of ACT)
Cultural Coordinator: Mrs Shajira Shaji (Mehak Punjab Di)
Women's Representative: Mrs Sahithi Paturi (Navya Andhra Telugu Association)
Student and Youth Representatives: Mr Sarwin D'Souza (Indian Students Association) and TBC (University of Canberra Indian Association)
Two other team members are:
AusIndia Fair Coordinator: Mr Rattesh Gumber (Bihar Jharkhand Sabha of Australia and New Zealand)
Ex-Officio (most recent past President of FINACT): Dr Krishna Nadimpalli
The FINACT Team 2020-21 appreciates the opportunity given to them to serve the communities, and to work with FINACT members and stakeholders.
I also want to share with you a message from the Returning Officer Mr Dean Sahu Khan:
"Congratulations to each and every one of you for your respective positions. Thank you all for the part each one of you played for the smooth running of the AGM. I was impressed by the behaviour of every participant. Kindly convey my compliments to each and everyone of you. Keep up the good work and may God, the Supreme Being bless you all. Keep safe."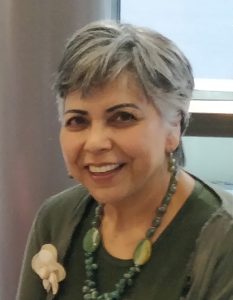 Although we have some activities scheduled through the year but they will be subject to the COVID-19 restrictions at that time. Let us hope things get better.
If I have missed any member organisation or changes have happened as a result of AGM and elections, then please let us know so that contact details can be updated.
Please do not hesitate to contact any one of us if we can be of any assistance.
Kind regards
Dr Sunita S Dhindsa
President, FINACT
Mob: +61 403 113 007