Dear Friends,
It is my great pleasure to offer my best wishes for the upcoming Diwali celebrations and FINACT's annual T-20 Cricket Tournament.
Diwali is the festival of light. A celebration of the triumph of good over evil, of hope over despair and light over darkness.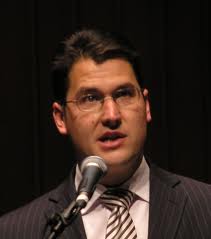 The festival of lights is a very important time, especially for the Indian community in Canberra. I believe that the great celebrations that are due to be held all over our country to celebrate Diwali is one of our country's great strengths. Australia is a country that is culturally diverse, with people from many countries, speaking many languages, and of many faiths. This diversity is what has made Australia so unique.
The other important event happening this month is FINACT's annual T-20 Cricket Tournament. The event is proudly supported by the Indian community of Canberra and is a great opportunity to see everyone coming together.
Cricket remains one of the most popular sports here in the ACT and across Australia. As the 2015 Cricket World Cup fast approaches, there is plenty of work to be done to prepare our city for this great international event. However, with that will be many further opportunities for the community to take part in cricket tournaments such as the FINACT T-20.
Again, best wishes for the month ahead and I hope to see you at one of the upcoming events.
Yours sincerely
Senator Zed Seselja