Happy Diwali!
It is with great anticipation and excitement that I wish you all the very best for this year's upcoming Diwali Festival.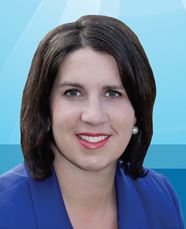 Diwali is such a great time for family and friends to come together to celebrate the triumph of good over evil and Indian culture.
The get togethers that mark Diwali as well as the official events remind me of my own family get togethers and celebrations and I feel really at home during events like Diwali which provide a great family atmosphere. The work that FINACT does in organising the Diwali Mela celebrations each year is truly a testament to its commitment to Indian culture in the Canberra region.
FINACT T-20 Cricket Tournament
It's on again! The T-20 Cricket Tournament is one of my favourite sporting events in the calendar and with the event being held earlier than normal in the cricket season it will be really interesting to see who has been training the hardest over the long cold Canberra Winter.
I congratulate the organisers for putting this great tournament on again and for continuing to provide Canberra with different ways to interact with the Indian community.
Good luck to all and may the best team win!
Yours sincerely,
Giulia Jones MLA
Member for Molonglo
October 2014