As you are aware, the 26th of November will be celebrated as 'Constitution Day', as it was on this day that the Constitution of India was adopted by the Constituent Assembly in 1949.
Two films have been commissioned, highlighting the salient and empowering features of the Constitution. Brief synopses and their YouTube links are given below. These films may be utilized as appropriate:
(a) 'Taana Baana-The Warp & Weft of India' is a 22-minute documentary film that weaves together the metaphoric act of weaving with the musical traditions of north India to reflect on what holds the nation together. Like the act of weaving, the Constitution binds together heterogeneous people and cultures into one modern nation that espouses values of sovereignty, justice, liberty, equality, and fraternity. YouTube link:
https://www.youtube.com/watch?v=SB-_HYybmEI
(b) 'India – The Spirit of Freedom' is a short animated film that celebrates the success story of India by tracing the journey of the rise of the nation from the shackles of colonialism to becoming one of the pioneers of innovation and development armoured by a constitution that encapsulates the true essence of freedom. YouTube link:
https://www.youtube.com/watch?v=ujPGXFq45Jw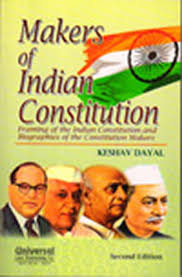 Apart from above, a photograph of Dr. B.R. Ambedkar, has also been put on Google Drive. The photograph may be downloaded from the link: https://goo.gl/eJdHLi. It could be printed or used, as found appropriately.
You may like to forward the above to the Indian Community at large.
We also look forward to your suggestions and inputs on whether the matter.
Best Regards,
S.Bajaj
Counsellor,
High Commission of India, Canberra